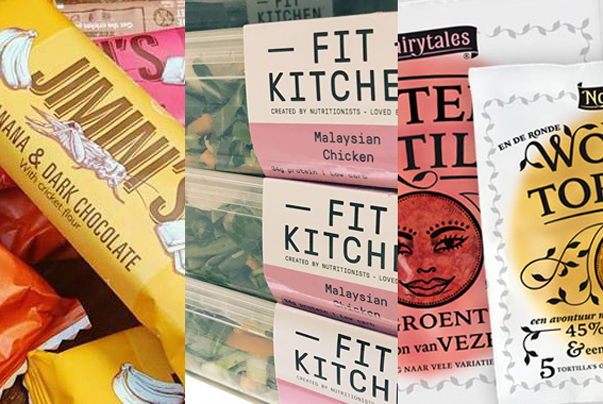 Posted By: News Deskon: In: Business, Financial, Food, Industries, Innovation, New products, Snacks
Makers of insect snacks and seaweed protein are among the finalists of PepsiCo's nutrition incubator, which it announced earlier this year.
As part of the programme, the eight finalists will receive a grant of €25,000 and work with PepsiCo for six months to grow their brands.
They include Jimini's, which makes snack bars out of edible insects; Divingmar, which turns a variety of seaweed into flavour-enhancing proteins; and Tåpped, the producer of bottled birch water.
The PepsiCo Nutrition Greenhouse was launched in April and is designed to increase choice in the healthy snacking space, reflecting Pepsi's move away from carbonates and unhealthy snacks. Last year, CEO Indra Nooyi told investors that the business would concentrate on 'guilt-free' product lines such as diet beverages and low-in-sodium food.
It was followed by strong performance in healthier categories, on the way to $62.8 billion in full-year revenue.
Juan Ignacio Amat, vice-president of nutrition for PepsiCo Western Europe and Sub-Saharan Africa, who's leading the incubator programme, said: "PepsiCo has constantly adapted with an eye towards the future. We've anticipated major shifts in the consumer landscape and business environment and have retooled to ensure we are positioned for sustainable growth. We were an early mover in the health and wellness space 20+ years ago and we keep learning every day.
"Our Nutrition Greenhouse programme will create a collaborative space with eight companies that also have an eye towards the future of the food and beverage industry. I, along with my fellow Greenhouse team at PepsiCo, welcome all eight to the programme – we can't wait to harness our shared enthusiasm and drive to deliver accelerated, sustainable growth for convenient, nutritious products. I'm confident it will be a rewarding experience for everyone involved."
The incubator programme highlights the need to find healthier and more sustainable food solutions for a larger global population.
Jimini's president and co-founder Bastien Rabastens said: "By 2050 the world's population will reach 9 billion and experts say we will need two of our planets to feed us if we continue to eat the way we do today. It is clear we have to change and turn to less resource intensive foods – and this is why we started Jimini's. Using more insects as a source of high-quality protein instead of meat is a clear solution to the supply challenges we face, but we know that eating insects is in not in our culture in Europe and this is the commercial challenge we will seek to address as part of the PepsiCo Nutrition Greenhouse."
Nestlé, too, is looking to accelerate growth in healthy snacks by backing The Next Big Thing competition at London's Ad:Tech event this November, during which start-ups will compete to secure a $50,000 pilot.
---
Analysis: open-sourcing business
By Alex Clere
PepsiCo's incubator scheme is not the first of its kind: Chobani has previously done something similar, and in March Fonterra launched a ventures incubator that will invite people and organisations to submit ideas for new ways of doing business. In the same way that crowdfunding has made venture capital more accessible, incubator schemes are bringing some of the world's largest food companies closer to the people they work with – their suppliers, and the people that consume their food.
Earlier this year, I had the privilege of speaking with DSM Food Specialties president Ilona Haaijer at the opening of DSM's new biotechnology centre in the Netherlands. She told me that, in an increasingly volatile and unpredictable world, opening your business up was one of the few ways that companies could guarantee being early-to-market with a product. Its campus in Delft features laboratory and scale-up facilities for start-ups and innovators – a growing trend in a competitive landscape.
---
Other finalists include No Fairytales, which makes high-in-fibre tortilla wraps from ingredients like carrots and beetroots; and Your Superfoods – nutrient-dense mixes that add a healthy boost to smoothies, juices and yogurt.
But for Tåpped – the birch water brand – the support of the accelerator programme will help it to realise further growth at a time when it is also crowdfunding €200,000 through a new campaign on Seedrs. It has a valuation just shy of £2 million and an equity offering totalling 9.15%.
Tåpped CEO Paul Lederer commented: "Birch water has wonderful natural properties and is a nutritious, great tasting drink for anyone seeking to live a more natural, healthier lifestyle. And we know just how much more people are consciously choosing to do that. As part of the PepsiCo Nutrition Greenhouse we want to explore how we can continue to tap into this trend and get more people enjoying goodness, straight from the tree."
The list includes three companies based in the UK, and one apiece from Germany, the Netherlands, Switzerland, Spain and France.
It is rounded off by Fit Kitchen, which makes high-protein ready meals; Erbology, organic wholefoods made from powerful plants; and Frecious, which produces sustainably made and conveniently packed fruit and vegetable products to accompany bread or crackers.
As well as receiving a €25,000 grant, the eight companies will partner with PepsiCo's functional and brand experts in order to help them realise their market potential. Through a series of in-person workshops and virtual events, each company will work with their PepsiCo partner to address immediate market challenges and put in place plans to achieve accelerated growth.
At the end of the programme, the company that demonstrates the most breakthrough market approach that is both sustainable and scalable will be awarded a €100,000 prize to continue its expansion.
---
The brand incubator finalists in full:
Divingmar (Spain) – flavour-enhancing protein made from seaweed
Erbology (UK) – organic wholefoods made from powerful plants
Fit Kitchen (UK) – high-protein premium ready meals
Frecious (Switzerland) – fruit and vegetable products to go with bread or crackers
Jimini's (France) – snack products made from cricket flour
No Fairytales (the Netherlands) – tortillas made from root vegetables
Tåpped (UK) – Nordic birch water
Your Superfoods (Germany) – superfood mixes for smoothies and yogurts