Canadian Grocer
President's Choice-brand chicken Kyiv will be available in stores later this summer
Lire la suite >>
Workers at a Sobeys distribution centre in Quebec have ratified a new contract, ending a three-month strike over wages and benefits.
Lire la suite >>
In search of new meal ideas during the pandemic, many home cooks turned to meal-kit delivery services. Post-pandemic, it appears demand has peaked.
Lire la suite >>
The company is teaming up with Pulpex to create a bottle made from 100% sustainably sourced wood pulp
Lire la suite >>
Partnership with Reusables.com aims to save thousands of single-use containers from waste streams
Lire la suite >>
Agri-Food Analytics Lab study compared the cost of meat products with plant-based alternatives
Lire la suite >>
Grocery delivery startup Instacart is adding more Canadian stores to its app as it expands despite mounting competition, rising inflation and easing demand.
Lire la suite >>
Lab-cultivated meat is on the way, but there are still some hurdles to overcome 
Lire la suite >>
Facing new pressure from online marketplaces, local grocers need to do more for the consumer in order to stand out
Lire la suite >>
the Canadian Produce Marketing Association (CPMA) has appointed Mario Masellis as its new chair for 2022-2023.
Lire la suite >>
Annual inflation rate hit 6.7% in March: Statistics Canada, and prices rose 8.7% at grocery stores, the fastest annual rate since 2009
Lire la suite >>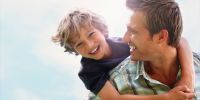 Canadians' focus on healthy eating has been a top priority for years and consumers have capitalize on the wealth of available health information. Today, consumers often view their health choices…
Lire la suite >>