Canadian Grocer
Lab-cultivated meat is on the way, but there are still some hurdles to overcome 
Lire la suite >>
Facing new pressure from online marketplaces, local grocers need to do more for the consumer in order to stand out
Lire la suite >>
the Canadian Produce Marketing Association (CPMA) has appointed Mario Masellis as its new chair for 2022-2023.
Lire la suite >>
Annual inflation rate hit 6.7% in March: Statistics Canada, and prices rose 8.7% at grocery stores, the fastest annual rate since 2009
Lire la suite >>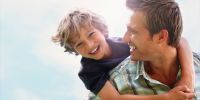 Canadians' focus on healthy eating has been a top priority for years and consumers have capitalize on the wealth of available health information. Today, consumers often view their health choices…
Lire la suite >>
E-grocery service offers customers a wide range of products delivered right to their door
Lire la suite >>
IGA has launched the Local Accelerator, a $1-million annual program aimed at helping Quebec agri-food companies develop products and get them onto store shelves.
Lire la suite >>
Spatula brings gourmet flash-frozen meals, ready in 10 minutes, to consumers' doorsteps
Lire la suite >>
Well, that was fast. Just six months after its 2021 launch, ultra-fast grocery delivery service Ninja announced Monday it had secured $2.8 million in funding that will be used to…
Lire la suite >>
Canadians want to trim their grocery bills, but many find coupons are more trouble than they're worth.
Lire la suite >>
Whether it's traditional or plant-based, Canadians have a growing appetite for yogurt
Lire la suite >>
As food prices rise, consumers are looking for ways to stretch every dollar and also cut back on food waste.
Lire la suite >>