Canadian Grocer » Canadian Grocer
John Anderson, chairman, CEO and managing partner of The Oppenheimer Group (OPPY) is set to receive the 2021 CPMA Lifetime Achievement Award later this week. Anderson will be honoured this…
Lire la suite >>
CPG leaders discuss the impact of COVID-19 on centre store during a recent webinar hosted by Canadian Grocer
Lire la suite >>
Katherine Black started her presentation with what she called the most boring and predictable insight Groceryshop attendees would hear during the three-day conference in Las Vegas: "Consumers value price above…
Lire la suite >>
The industry is in a constant state of flux. Technology is changing at a dizzying pace, and with it, customer behaviour and expectations. And, it's touching all areas of the…
Lire la suite >>
While the consumer packaged food (CPG) industry is booming, it's also rapidly changing. Industry giants are re-engineering household-name products to meet modern preferences and diversifying into healthier, fresher and less…
Lire la suite >>
Canadian consumers don't have to wait until mid-December to legally consume some cannabis-infused gummies–if they're willing to make some themselves.
Lire la suite >>
Bruno Keller is replacing Nina Barton as president of Kraft Heinz Canada, effective immediately. Keller has led the Canadian category team since 2018 and was previously head of Kraft Heinz…
Lire la suite >>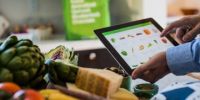 Walmart is taking another big step to expand its grocery offering across Canada by expanding its partnership with Instacart, to roll out one-hour delivery to most of the country.
Lire la suite >>
Sobeys' parent company sees steady increases in fiscal 2019 first-quarter results
Lire la suite >>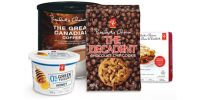 When it comes to brands Canadians trust most, food and wilderness seem to be top of mind. The Peter B. Gustavson School of Business at the University of Victoria has released…
Lire la suite >>