Food Processing
The connection between health and diet has been clear for decades, so it's no surprise that food manufacturers often want to tout the health benefits of their products. After all,…
Lire la suite >>
The USDA has launched another initiative to help unkink America's food supply chain and make healthy food available at reasonable prices.
Lire la suite >>
Dr Pepper & Cream Soda was the top-selling new product of 2021, and the top seven products all were beverages, most of them with bubbles, according to the annual New…
Lire la suite >>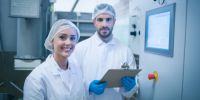 Archer Daniels Midland is making a big bet on plant-based meat analogues with a $300 million expansion of its alternative protein plant in Decatur, Ill.
Lire la suite >>
Rick Williams is on the podcast this week to talk about what the food and beverage industry is going to need to get better at if we're going to improve…
Lire la suite >>
Some companies claimed 2022 would be the year lab-grown meat becomes available for public consumption, but many are wondering if this be the year.
Lire la suite >>
Food grown through regenerative agricultural techniques was richer in nutrients than food raised through conventional agriculture, according to a new study.
Lire la suite >>
A federal court has invalidated a Louisiana law that tried to ban the use of terms like "meat," "burger" and "sausage" by marketers of plant-based meat analogue products.
Lire la suite >>
Fusion cuisine is commonplace in restaurants today – consider the popularity of taco pizza and sushirittos – so it's no surprise that seasoning ingredient companies are succeeding with interesting fusions…
Lire la suite >>
With us is a returning guest, Maggie Slowik, Global Industry Director for Manufacturing at IFS, here to talk about the pandemic's ripple effect and lessons learned so far.
Lire la suite >>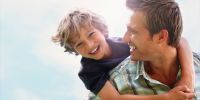 Rick Williams is on the podcast this week to talk about what the food and beverage industry is going to need to get better at if we're going to improve…
Lire la suite >>
The food & beverage industry already is preparing for the next pandemic. The use of automation and the Industrial Internet of Things (IIoT) have become essential tools for producers as…
Lire la suite >>