Food Processing
There has been a lot of hand-wringing and ink- and pixel-spilling over the labor shortages that are afflicting the food supply chain. Quite a few people, myself among them, have…
Lire la suite >>
With us are Afrouz Naeini, Didem Icoz, and Christina Coles from Ingredion talking about how the company is helping product developers sweeten products without the added sugar.
Lire la suite >>
The Kellogg Co. has agreed to pay $20 million to settle a class-action lawsuit alleging that it deceptively marketed cereals and snack bars with excessive amounts of sugar, and to…
Lire la suite >>
Plant-based products in various forms dominate the fifth annual list from Whole Foods of the top 10 food trends for 2020. The list, compiled by a team of 50 regional…
Lire la suite >>
Reduce, reuse, recycle" is the mantra for solid waste. It also applies to wastewater, perhaps with an extra R: recover. Wastewater conditioning has long been an imperative for many food…
Lire la suite >>
Walmart customers living in Montreal can now order groceries online or through the retailer's app and have them delivered to their front door.
Lire la suite >>
General Mills is making several changes to its senior leadership team, one effected by a retirement and others relating to the sudden interest in pet foods.
Lire la suite >>
Peter McGuinness, for six years the chief marketing officer of Chobani LLC, on Aug. 28 was promoted to president, reporting to CEO and founder Hamdi Ulukaya. His promotion effected a…
Lire la suite >>
Campbell Soup reported rises in sales for the fourth quarter and for its 2019 fiscal year, an especially good sign since the fourth-quarter results showed increased sales in its core…
Lire la suite >>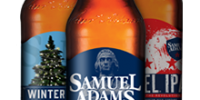 Boston Beer Co., maker of the Sam Adams brand, will pay the equivalent of about $300 million to acquire Milton, Del.-based craft brewer Dogfish Head Brewery.
Lire la suite >>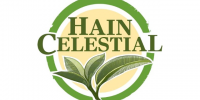 Hain Celestial is selling off its poultry unit, raising $80 million and shedding another perceived non-core business.
Lire la suite >>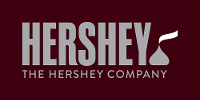 Hershey has announced plans to spend $104 million to expand its plant in Stuarts Draft, Va., increasing production capacity for Reese's Peanut Butter Cups.
Lire la suite >>