Food Processing
With us today is Angela Dodd, founder of Females in Food. Angela created the Females in Food Community to help women in the food and beverage industry advance their careers.
Lire la suite >>
For a maintenance team, getting the right kinds of oil and grease, in the right amounts and to the many lubrication points consistently is one of the most important tasks…
Lire la suite >>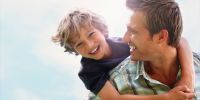 As the pandemic persists, inflation spikes and supply chain problems mount, the food and beverage industry is trying to find its footing.
Lire la suite >>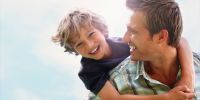 Sales were up but earnings down for the most recent quarter at General Mills – a situation that management attributes to not being able to raise prices fast enough. Net…
Lire la suite >>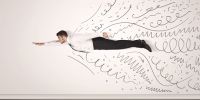 « Food is not static, » begins a post penned by Nestle USA's Chief Marketing Officer Alicia Enciso. « Our tastes change, our priorities rearrange, and the way we enjoy…
Lire la suite >>
According to this expert, less plastic, more aluminum, and continuing supply chain issues will dominate.
Lire la suite >>
There has been a lot of hand-wringing and ink- and pixel-spilling over the labor shortages that are afflicting the food supply chain. Quite a few people, myself among them, have…
Lire la suite >>
With us are Afrouz Naeini, Didem Icoz, and Christina Coles from Ingredion talking about how the company is helping product developers sweeten products without the added sugar.
Lire la suite >>
The Kellogg Co. has agreed to pay $20 million to settle a class-action lawsuit alleging that it deceptively marketed cereals and snack bars with excessive amounts of sugar, and to…
Lire la suite >>
Plant-based products in various forms dominate the fifth annual list from Whole Foods of the top 10 food trends for 2020. The list, compiled by a team of 50 regional…
Lire la suite >>
Reduce, reuse, recycle" is the mantra for solid waste. It also applies to wastewater, perhaps with an extra R: recover. Wastewater conditioning has long been an imperative for many food…
Lire la suite >>
Walmart customers living in Montreal can now order groceries online or through the retailer's app and have them delivered to their front door.
Lire la suite >>