Food Processing
Campbell Soup reported rises in sales for the fourth quarter and for its 2019 fiscal year, an especially good sign since the fourth-quarter results showed increased sales in its core…
Lire la suite >>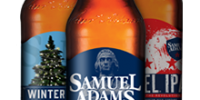 Boston Beer Co., maker of the Sam Adams brand, will pay the equivalent of about $300 million to acquire Milton, Del.-based craft brewer Dogfish Head Brewery.
Lire la suite >>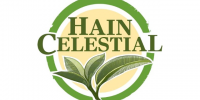 Hain Celestial is selling off its poultry unit, raising $80 million and shedding another perceived non-core business.
Lire la suite >>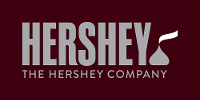 Hershey has announced plans to spend $104 million to expand its plant in Stuarts Draft, Va., increasing production capacity for Reese's Peanut Butter Cups.
Lire la suite >>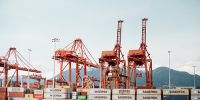 Farm products are primary targets in China's retaliation against the latest round of tariffs imposed by the Trump administration.
Lire la suite >>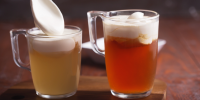 Make no mistake: The plant-based food and beverage boom has not robbed the dairy category of its potential or opportunity. Fresh takes on milk, butter and cheese abound, according to…
Lire la suite >>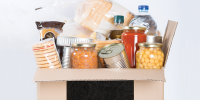 Food and beverage companies are wrestling with what should be their role in e-commerce.
Lire la suite >>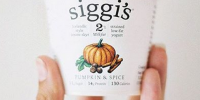 A veteran yogurt industry executive will take over at siggi's, a manufacturer of skyr, a yogurt-type product from Iceland.
Lire la suite >>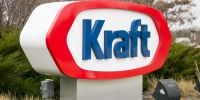 Kraft Heinz has become the latest major food company to start a venture fund for systematic investment in new food technologies.
Lire la suite >>
Research finds a severe lack of vegetables in the infant/toddler food market … unless you count French fries.
Lire la suite >>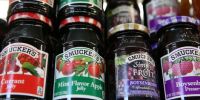 J. M. Smucker Co.'s U.S. baking business – essentially the former Pillsbury – will be sold to two subsidiaries of Brynwood Partners for a value of $375 million, it was…
Lire la suite >>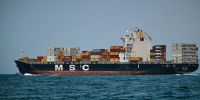 As a consumer of foods and beverages, you might be in for a small bit of sticker shock the next time you go the store for avocados or cherries. According…
Lire la suite >>