CBC - Canada
On the floor, Brhanu Brhanu's hands flew trying to keep the display counter full as customers grabbed at the deal. The parking lot outside was packed, even though it was…
Lire la suite >>
'We need to take a close look at ourselves in our own practices,' says Ontario farmer attending climate talks
Lire la suite >>
The Walmart in Terrace, B.C., a city of more than 11,000 people, is ditching traditional cashiers and switching entirely to self-checkouts.
Lire la suite >>
Immigration from countries where lamb is traditionally eaten has led to a spike in demand
Lire la suite >>
Move will add up to $100 per week per worker depending on hours
Lire la suite >>
Man said he purchased the ginger ale because advertising suggested it had health benefits
Lire la suite >>
Watchdog wants to hear from any Canadian businesses that have sold products via Amazon.ca
Lire la suite >>
A cacophony of bellowing cattle makes it hard to hear the other hoof drop, but rancher Bruce Bird knows that it's coming.
Lire la suite >>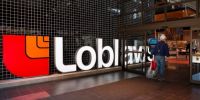 Loblaws said Wednesday it plans to close 22 unprofitable stores. The retailer also says it will begin rolling out an internet-based home-delivery service starting in December.
Lire la suite >>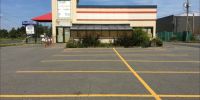 Fast-food restaurants in communities across Quebec are having trouble finding staff, with some reducing their hours and others being forced to shut their doors altogether.
Lire la suite >>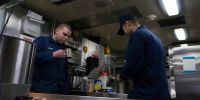 The Royal Canadian Navy is launching an offence against an all-too-familiar enemy right in its midst: fatty, fried foods.
Lire la suite >>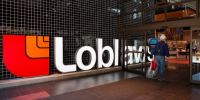 Grocery giant Loblaw Companies Ltd. plans to spend $1.3 billion renovating 500 stores and opening 30 new ones this year, in an expansion plan that will include more fresh food…
Lire la suite >>