business insider
Walmart has sold its UK grocery chain Asda in an $8.8 billion deal, Asda announced on Friday.
Lire la suite >>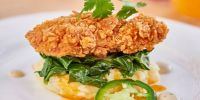 Memphis Meats, a Silicon Valley clean meat startup funded by Bill Gates and Richard Branson, is experimenting with using Crispr to make its chicken and beef.
Lire la suite >>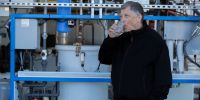 Bill Gates readily acknowledges he's always been « kind of a weirdo. » That's what got the Microsoft cofounder into computers in the first place, he said.
Lire la suite >>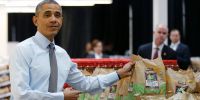 Sales of Costco's Kirkland Signature private-label brand grew to $39 billion in 2018, up from $35 billion the previous year, the retailer reported in December. That represents an increase of…
Lire la suite >>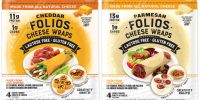 Northwestern Costco locations, most Aldi locations, and other retailers around the US have begun selling Folios Cheese Wraps in three flavors: parmesan, Jarlsberg, and cheddar. These are sold in packs…
Lire la suite >>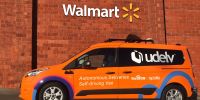 Walmart announced a new pilot program with Udelv to deliver groceries via self-driving car on Tuesday. Walmart has also partnered with other companies working on self-driving car technology for its…
Lire la suite >>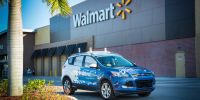 Ford announced on Wednesday that it is partnering with Walmart and Postmates to explore how the companies can use self-driving vehicles to deliver products in Miami-Dade County in Florida.  Ford…
Lire la suite >>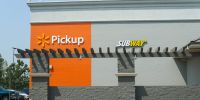 It seems that every large retailer in the United States is rolling out new curbside pickup options. Amazon recently rolled out its Prime Now pickup option at Whole Foods locations in Sacramento,…
Lire la suite >>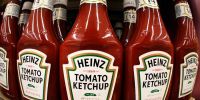 Kraft-Heinz is losing ground Monday.  Canada placed retaliatory tariffs on not just metal products, but also products like Ketchup.  See Kraft-Heinz trade in real time here.  Kraft-Heinz is sliding, down…
Lire la suite >>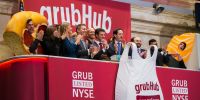 UBS: Online food delivery market will grow from $35 billion globally today to $365 billion by 2030. The growth will be fueled by the rise of online grocery shopping, meal…
Lire la suite >>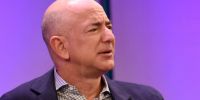 Nine months after being swallowed by Amazon, Whole Foods is moving its information technology systems into Amazon's cloud, Amazon Web Services. A source with knowledge of the situation tells us…
Lire la suite >>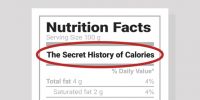 Starting this week, chain restaurants are required to post calorie counts on their menus as part of the 2010 Affordable Care Act. The measure is designed to help people eat…
Lire la suite >>