business insider
When you think of gluten, foods like pizza, pasta, and bread probably come to mind. But aside from knowing its vague connection to carbs, you may not understand exactly what…
Lire la suite >>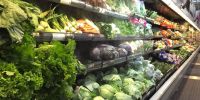 Walmart is expanding its grocery delivery service across the US this year, the company announced Wednesday.
Lire la suite >>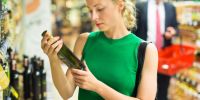 Kraft Heinz is launching a business focused on finding and growing organic, natural, and « super-premium » food brands.
Lire la suite >>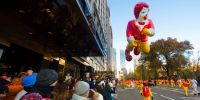 The ad agency model is under increasing pressure. Brands are increasingly demanding single, full-service, dedicated agencies. McDonald's, HP, State Farm and most recently Mercedes-Benz are some big name brands that…
Lire la suite >>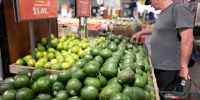 Whole Foods suppliers say the grocer's costly new policies are hurting their business.
Lire la suite >>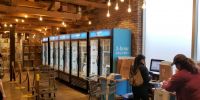 Amazon is now offering two-hour deliveries from select Whole Foods stores through its Prime Now service. Amazon couriers are already outnumbering couriers from Instacart at one Whole Foods store in…
Lire la suite >>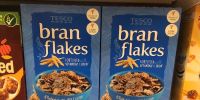 Grocery shopping in the US is more expensive than in the UK.  One of the reasons for this is the relative lack of private-label goods in the US. These products…
Lire la suite >>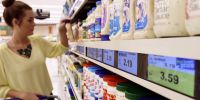 Kroger is rolling out a new technology, called Kroger Edge, to nearly 200 stores by the end of 2018, the company told Business Insider. The technology digitally displays pricing and nutritional…
Lire la suite >>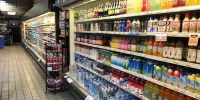 The US grocery sector is being disrupted as Lidl ramps up its store count in the US and Amazon takes market share with its acquisition of Whole Foods.  We compared…
Lire la suite >>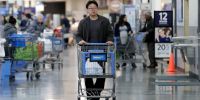 This story was delivered to BI Intelligence « E-Commerce Briefing » subscribers hours before appearing on Business Insider. To be the first to know, please click here. Walmart is expanding…
Lire la suite >>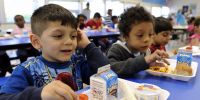 More sugary chocolate milk, fewer whole grains, and around 300 extra milligrams of salt — these are just some of the ways the Trump Administration has relaxed school-lunch nutrition rules put…
Lire la suite >>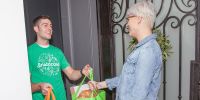 Amazon's purchase of Whole Foods sent shockwaves through the grocery industry, and now competitors are bulking up on competitiveness in order to stand out. Sprouts Farmers Market, a $3 billion…
Lire la suite >>