Food business news
Retail sales of fresh and frozen plant-based meat alternatives are decelerating. After two years of category sales growth, with 2020 buoyed by the COVID-19 pandemic, sales have slowed.
Lire la suite >>
Whole Foods Market, a business unit of Amazon.com, Inc., has issued its 10 trends for 2022 and sees plant-based foods, sustainability and functional ingredients thriving in the coming year. The…
Lire la suite >>
301 INC, the investment arm of General Mills, Inc., is leading a multistage investment of up to $20 million in Pots & Co, in partnership with other investors. Pots &…
Lire la suite >>
Unilever PLC has entered a partnership with Algenuity, a biotech startup, to research the viability of microalgae as an ingredient in food and beverages. The companies will explore the potential…
Lire la suite >>
The Kraft Heinz Co. has crafted a new condiment aimed at adding more vegetables to children's diets. New Heinz Tomato Ketchup with a Blend of Veggies is made with added…
Lire la suite >>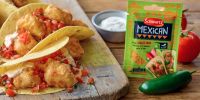 McCormick & Co. will make a "significant" increase in brand marketing for the fall and holiday season, said Lawrence E. Kurzius, president and chief executive officer.
Lire la suite >>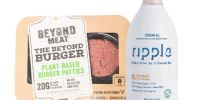 Plants are gaining power in the food and beverage marketplace as more meatless and non-dairy options move into the mainstream. New global product launches with a plant-based claim grew 63%…
Lire la suite >>