Foodnavigator
Plant-based yogurt has been a bit slower off the starting line than other alternatives to animal-based products, but data from IRI shows that it is hitting its stride with double-digit…
Lire la suite >>
Nestlé has pulled its reduced sugar Milkybar Wowsomes product after poor demand. But others believe big brands are scared to push their lower sugar products for fear of failure.
Lire la suite >>
Mintel has released the trends that it expects will shape the global food and drink industry over the next 10 years.
Lire la suite >>
From launching a niche start-up to purchasing a cocoa plantation in Saint Lucia, CEO Angus Thirlwell takes us through the 'perpetual growing ambitions' of Hotel Chocolat.
Lire la suite >>
Kerry has teamed up with IBM's artificial intelligence (AI) arm Watson to develop a new AI-based tool aptly dubbed Trendspotter, which it claims can help F&B manufacturers to identify and…
Lire la suite >>
Swiss food giant Nestlé recently inaugurated its new research facility focused on tackling the problem of packaging waste. The company is taking a 5-step approach to this challenge. FoodNavigator goes…
Lire la suite >>
A fifth of Britain's fresh produce is imported from countries at risk of climate breakdown, while 40% of UK's food is currently imported from overseas, says a report warning of…
Lire la suite >>
Cannabidiol ('CBD') has burst onto the world stage in recent years, and the EU is no exception. Katia Merten-Lentz, partner at Keller and Heckman, looks at the ingredient's legal status.
Lire la suite >>
Soy, wheat, and peas currently dominate the plant-based meat market, but what's next? FoodNavigator-USA caught up with Ana Ferrell (AF), VP of marketing, and Kurt Long (KL), commercial director of…
Lire la suite >>
Researchers have developed a comprehensive index that measures the degree of naturalness in foods. The integrative tool could "significantly improve transparency, simplicity, and trust in the food marketplace," Hero Group's…
Lire la suite >>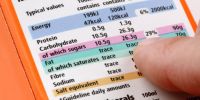 Could carbon labelling hold the key in helping consumers make the right environmentally-friendly food choices in today's polarising plant-based vs. animal-based climate?
Lire la suite >>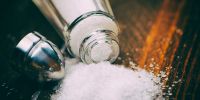 Savoury picnic foods, including vegetarian and vegan products, conceal 'dangerous levels of salt', according to Action on Salt.
Lire la suite >>