Grocery business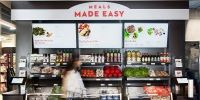 Longo Brothers Fruit Market is testing a new meal-based shopping program inside its Maple Leaf Square location at 15 York St. in Toronto in response to shoppers' changing needs.
Lire la suite >>
Kraft Heinz Canada has announced that Nina Barton will replace Carlos Piani as president of Kraft Heinz Canada effective Jan. 1, 2019. Nina joins the Canadian team from Kraft Heinz's…
Lire la suite >>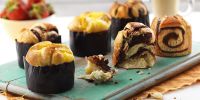 Between Cronuts, rainbow bagels, pretzel croissants and even the "pizookie"—that's cookie dough baked in a pizza pan—new products in the bakery category over the past few years have been nothing…
Lire la suite >>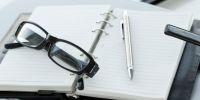 This week Sarah Davis, president of Loblaw Companies Limited, announced leadership changes in memo that was obtained by Grocery Business.
Lire la suite >>