CNBC
Chipotle Mexican Grill on Monday began offering a cauliflower rice option to attract consumers trying to comply with their New Year's resolutions.
Lire la suite >>
Walmart is partnering with drone delivery unicorn Zipline to make on-demand deliveries of select health and wellness products in the U.S. early next year.
Lire la suite >>
Online grocery shopping has gained new attention and customers during the coronavirus pandemic.
Lire la suite >>
Constellation Brands announced plans on Wednesday to acquire Empathy Wines, a direct-to-consumer vintner co-founded by entrepreneur Gary Vaynerchuk.
Lire la suite >>
Consumers in China are worried about further repercussions from the pandemic as it continues to spread globally. "We expect food stockpiling to continue especially in cities exposed to logistic disruption,"…
Lire la suite >>
Walmart's e-commerce sales grew by 74% and its same-store sales jumped by 10% in the first quarter.
Lire la suite >>
Walmart is working on a competitor to Amazon Prime, called Walmart+, a spokeswoman confirmed to CNBC on Thursday.
Lire la suite >>
Walmart is making further organizational changes to further integrate its store and digital operations and leadership, according to a memo obtained by CNBC.
Lire la suite >>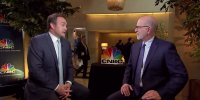 Grocery stores focusing on in-store experiences are doing well in today's dynamic market, despite the growth in online shopping, says General Mills Chairman and CEO Jeff Harmening. Speaking at the…
Lire la suite >>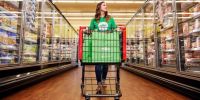 In the U.S., a mere 3 percent of grocery spending takes place online today.
Lire la suite >>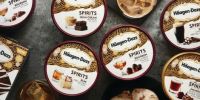 Haagen-Dazs is releasing a line of alcohol-infused ice cream treats.
Lire la suite >>