Food Navigator
The FoodNavigator Podcast speaks to the Consumer Goods Forum about what the food and beverage industry is doing to tackle plastic pollution and work towards a future free from plastic…
Lire la suite >>
Dutch food engineers at Vaess have developed an innovative biotech solution that can replace the controversial use of nitrites in meat products like bacon, while maintaining a stable pink appearance.
Lire la suite >>
IGD has published a new report to help the food and consumer goods industry drive progress towards the shared ambition of halving the environmental impact of the UK packaging system…
Lire la suite >>
Umami is one of the important basic tastes of human flavor perception. The most typical umami substances include glutamic acid and I+G, which have been widely used in the flavor…
Lire la suite >>
The new culture range is designed for use in pure plant-based meat alternatives, as well as precision and biomass fermentation-derived products, to improve shelf-life and food safety.
Lire la suite >>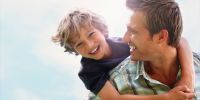 The FoodNavigator Podcast speaks to the Consumer Goods Forum about what the food and beverage industry is doing to tackle plastic pollution and work towards a future free from plastic…
Lire la suite >>
With robust growth forecasts, high profile investment dollars and a mission statement to revolutionize the food and beverage ecosystem, the spotlight on plant-based and alternative proteins only continues to intensify.…
Lire la suite >>
Tate & Lyle has expanded production of allulose in a bid to meet surging demand for the rare sugar, which has exploded in popularity following the FDA's decision to exclude…
Lire la suite >>
Frozen food giant Nomad Foods has launched an Open Innovation Portal, inviting academics and SMEs to share ideas that could be scaled to « shape the future of food ».
Lire la suite >>
Cultivated meat is often heralded as an emerging alternative to intensive animal agriculture, promising new ways to produce slaughter-free beef, pork or poultry proteins. But one cellular ag start-up is…
Lire la suite >>
This week's new launches take in Zizzi's largest 'at home' range, while a start-up has introduced ready-to-go overnight oat jars aimed at time-poor commuters seeking a tasty and convenient breakfast…
Lire la suite >>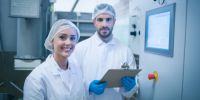 New vegan products made with upcycled 'imperfect' vegetables are being developed by researchers in Europe.
Lire la suite >>