Fooddive
The Upcycled Food Association created a task force of academic, nonprofit and industry leaders who just released the first official definition for « upcycled food. » The group said implementing a single…
Lire la suite >>
Experts and executives talked to Food Dive about navigating the risks and rewards of pouring capital into these products without federal legalization.
Lire la suite >>
Edlong will form a joint venture with Radient Technologies to create and market cannabidiol flavor systems for food, beverage and pet food. The flavor and ingredient maker plans to combine…
Lire la suite >>
McCormick, the maker of packaged foods and seasonings, unveiled an app to help home chefs learn more about its products while they shop, per an announcement shared with Mobile Marketer.…
Lire la suite >>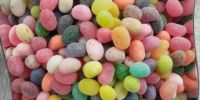 David Klein, who created Jelly Belly jelly beans in 1976, has started a company called Spectrum Confections to sell CBD-infused jelly beans.
Lire la suite >>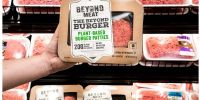 According to a Missouri law that went into effect Jan. 1, anyone who uses the word « meat » on food labels or in ads in the state could be fined and…
Lire la suite >>