Progressive Grocers
Leading consumer goods company Procter & Gamble (P&G) is bolstering its North American leadership team. Company and industry veteran Monica Turner has been promoted to president of P&G North America…
Lire la suite >>
Le groupe Bühler, expert de la transformations des grains et céréales, et la société belge Vyncke, spécialisée dans la biomasse et la valorisation énergétique des déchets, nouent un partenariat stratégique…
Lire la suite >>
Retailers are adopting new technology and sanitation measures to assure their shoppers that safety will continue to be top of mind
Lire la suite >>
Solidifying its domination in the online grocery market, Instacart has raised $265 million as part of a new financing round that increases its valuation to $39 billion — more than…
Lire la suite >>
Known as a plant-based meat manufacturer, Modern Meat Inc. is strengthening its line of healthy artisan vegan products by completing the acquisition of Kitskitchen Health Foods Inc. Kitskitchen is a…
Lire la suite >>
Buddha Brands, a Canadian maker of better-for-you, plant-based food and beverages, has now brought its Hungry Buddha Keto Bars line to the United States.
Lire la suite >>
The beat goes on for Amazon's food retail push and the general shift toward grocery transactions that require no checkout clerks.
Lire la suite >>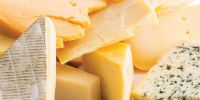 The heyday of plain old cheese and crackers is long gone. While many consumers still embrace this popular combination, the game has been upped significantly.
Lire la suite >>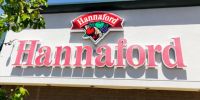 Northeastern chain Hannaford Supermarkets is testing new grocery technology at a store in Portland, Maine, to provide shoppers with a more interactive in-store experience, the Portland Press Herald has reported.
Lire la suite >>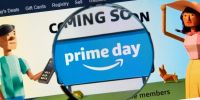 As tradition now goes with every July, Prime Day is back. For the the fourth year in a row, ecommerce giant Amazon is offering its own unique version of Black…
Lire la suite >>