Communication et marketing
Procter & Gamble Canada has made changes to its executive sales team, effective immediately.
Lire la suite >>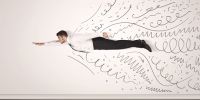 « Food is not static, » begins a post penned by Nestle USA's Chief Marketing Officer Alicia Enciso. « Our tastes change, our priorities rearrange, and the way we enjoy food and beverages…
Lire la suite >>
La production de légumineuses pois et lentille est marginale au Québec et même si ce secteur est à construire, les possibilités sont grandes.
Lire la suite >>
CPG veteran has been tapped to lead the brand's growth across categories and regions
Lire la suite >>
In this newly created position, he will oversee the company's e-grocery software
Lire la suite >>
Jean-Paul Eleizegui joins the company as it prepares to scale operations across the country
Lire la suite >>
In a filing with the U.S. Securities and Exchange Commission, DavidsTea said Segal left to 'dedicate more of his time to exploring other entrepreneurial interests'
Lire la suite >>
In addition to her new role as CEO, Watson will continue to oversee entrepreneurial venture Nature Knows
Lire la suite >>
Templeton returns to Canada after a stint with the company's ice cream business unit in the U.S.
Lire la suite >>
Beer Canada, the national trade association representing Canada's leading brewers, has appointed CJ Hélie to the role of president.
Lire la suite >>
David Birch is leaving the company after five years to pursue a new opportunity
Lire la suite >>